Residential over a weekend
3 nights photogrammetry course over a long weekend. Friday, Saturday, Sunday, leave Monday morning. Courses in Scotland, North England, Midlands, SW England, SE England.
This is an intensive course, in a relaxed, comfortable AirBnB home for a maximum of 6 course members. We'll be geeky, nerdy all for photogrammetry. Locations to be confirmed, one week before. Two and a half (12 hour) days — a tightly packed long weekend! (You need not stay overnight.)
Or, at your location
3 days at your location: home or office, 9 till 5. Beginning on a Tuesday, through to Thursday. Again, fully geeked-up for photogrammetry.
What? And who for?
You will be digitising objects into clean meshes with orderly UVs. And developing workflows for your specialisation.
This course is directed at, but not exclusively for, anyone who wants to digitise an object, perfectly, accurately, as painlessly as possible.
3d printers who want to offer a part replication or reverse engineering service.
Archaeologists and museum curators who need to copy, analyse exhibits or digs.
Engineers, architects, surveyors, estate agents. Anyone to whom measurements are important.
Modellers, gamers. Sculptors, designers, artists. Anyone to whom measurements are not important.
Body scanners. Living, breathing objects need multi camera setups to capture a split second moment – without micro-movements. This is the same technique but with static objects using a single camera.
This training course is not about drones and environment mapping; volumetrics nor ground control points. DEM and GIS are not my areas of expertise. Although all of what you learn here will useful. But certainly is for landscapes, buildings, castles and other drone and drone-like work.
Alive people and animals are hard with one camera. They move. Micromovements in breathing, eyes and just general twitches and swaying. We won't be doing people with a single camera. If this is to be your gig, you'll still learn on this course, but without a 100+ camera rig that pops in a split second, costs thousands and takes forever to set up.
Cost, dates, locations and bookings
Weekend course fee: £600. Two instalments: a £300 non-returnable deposit secures a seat. The remaining £300 two weeks before. (I'm not yet VAT registered.)
The course fee is all-inclusive, I'll order takeaways for main evening meals — to suit your palate. Tea and coffee making facilities will be available. I'll stock up on a range of fruit and snacks, breakfast cereals, breads and sandwich materials. Standard AirBnB facilities with WiFi internet. Smokers outside, please. And all the usual AirBnb T&C will apply. House rules will be forwarded to you, your attention will be drawn to certain parts. We'll be perfect guests!
Courses will repeat, so if your nearest regional location is full, join the waitlist to be informed when it returns again to your area.
At your location course fee: £1000 (£100 for additional people). Again you can book, here, online with a 50% deposit. The remainder is due on the last day of the three.
Newsletter
If you're not ready to book a course but want to be kept informed of upcoming courses, just in case you change your mind, this is for you… If you want to suggest regions, dates or anything else, use the standard contact form.
The trainer?
Me! Steve Hooker. Shropshire's famous, the world's only witch photographer. Digital builder of Stonehenge. BA in graphic design. One of the UK's first bloggers, back in the last century. I like making pretty things and happy writing code, too.
I've been wrestling with photogrammetry for over seven years, starting with the now crude, SfM using Python. I've used Agisoft Photoscan and currently love Reality Capture, for so many reasons. The biggest is the speed on mediocre machines and the accuracy in volumes, particularly with megaliths.
I started using Zbrush, eight years ago — I needed dragons in my pictures, then fairies, and pixies and turned to Daz3d (connected to Zbrush).
I've scanned faces, toadstools, tree trunks, long grassy banks, all for my photography work. In this way, I can place my figures within a 3d environment in perfect perspective, with the correct shadows. Otherwise figures, just look fake when I recompose in 2d.
My long term, personal project is this website and the whole of Stonehenge. So much stones!
Recently, I have been working with a health and safety company concerned with fairground rides. So much measurements!
You'll benefit from my experience of photographically scanning objects — scanning well and yes, scanning badly. Aligning these images, adding control points, merging components, building meshes, adding textures, using coded markers, measurements. And the associated and usually essential clean up in Zbrush. In some of my work, placing fairies on tree stumps, my working models need not be highly finished, I would have just been after depth and shape. In others, they need to be very low poly meshes sometimes textured, sometimes coloured. Much depends on your final destination. As well, you'll benefit from my experiences and knowledge in 3d printing, both resin and FDM
Weekend – timetable
Arrive at 4 pm on the Friday. Two hours settling-in, setting up and an introductory photo scanning lesson.

We'll start photographing your object Friday evening 6 pm to process overnight in Reality Capture on your machine. It'll depend on the size in megapixels of your photographs, how many there are, and the power of your computer, as to how long it'll take.

Realign and touch up Saturday morning, texture and export of model Saturday afternoon. Clean up in Zbrush, reimport into RC and retexture Saturday evening and back out into Zbrush for final clean up into a clean mesh with orderly UV maps.

Sunday we'll do it again, from 9 am till 10 pm.

Monday leave by 10 am. (Or, Sunday night.)
At your location – timetable
Three days, from 9 till 5.
After the initial introductions, the first morning will be scanning your object(s). Ready to process overnight.
Day two will be bringing the models into Zbrush for clean up and the production of less dense meshes. Splitting into neat UVs and taking back into Reality Capture for re-texturing and back out to Zbrush for final adjustments.
Day three, we'll photograph, align the images, produce a mesh, take into Zbrush, back into Reality Capture, out to Zbrush, again. A recap of the previous two days with diversions into more esoteric and specialised areas.
Requirements
You'll need to bring some stuff: some software, a computer and a camera. I'll bring everything else. Don't forget your toothbrush (see below).
You will need a machine with these two basic pieces of software already installed, you'll buy your own before you arrive or already have them. Windows 10 (sorry RC doesn't run on Macs). And RC needs to be connected to the internet: periodically with the Steam version and at export time with the Promo version.

Minimum requirements: 16Gb RAM, 2Gb of free hard disk space and a decent nVidia video card with CUDA 2.0 and a bare minimum of 1 GB VRAM. In short, a modest gaming laptop. Or a workstation, with monitor, keyboard, mouse and/or drawing pad will be acceptable, too. Make sure either can get online with WiFi (because of the RC requirement, above).
Bring the one you're comfortable with — this is not a camera course. Be it an old, battered digital compact with 15 Mpix. A powerful SLR with interchangeable lenses is overkill, but if you know it inside out, it's great. A 15 Mpix camera will merely need to take more photos, closer. For very small objects, a macro facility will be essential.
Bring something that you envision you'll be scanning regularly. It's the technique we're concentrating on. If you're going to be scanning houses, ancient artefacts or monuments, bring something similar. But, briefcase-sized or smaller.
If your business is in large, car sized or bigger objects, there may necessarily be 3,000 or more photos which will take around 4 – 5 hours to capture, as in the fairground ride, below. Such a number of images, particularly if they're 20 megapixels or more will require serious CPU, RAM and fast SSDs. Such a job will require splitting into components and will probably need several overnight sessions, there's more chance of overnight failures, too, so shouldn't be considered for this training course. Keep it simple on this course, and learn. Then, scale up.
Not shiny, not glassy, not your granny's diamond tiara. Anything reflective is fraught with problems. I'll bring a photographic dulling spray and chalk sprays and a polarizer filter that'll fit my camera, but this isn't the place nor time to open this topic. Something with a well-mixed texture, not one colour, not uniformly surfaced. Certainly not all matte black.
Reflections are the bête noire of photogrammetry. Think of a mirror — how would the algorithm know it was a flat surface? Those reflections of you or reflections of clouds are not a part of the structure of your object. The algorithms don't know this and will make confused cavities next to scattered spikes in its black hole bewilderment.
gloss
polish
shiny
silky
shimmer
satin
varnish
glisten
semigloss
brassiness
iridescence
lustre
When you hear the above words, like a wild west gunslinger, pull out your dulling spray, and a toothbrush loaded with black paint.
As an aside… The same can be true of shadows. Your shadow as you move around the object. The sun's shadow as it drifts over the minutes of scanning (or seasons — on a repeat visit to Stonehenge equinoxes). Shadows from studio lights as a turn table revolves.
And further… Translucency. Opalescence. Teeth, skin, bone. Bottles of shampoo.
Measurements, may or may not be important to you. If you have a laser measuring tape, a micrometre, a calliper or a favourite ruler… The more the merrier.
I'll bring an A3 printer and a supply of sticky labels, in various sizes, to print coded targets and a range of rulers and 1-meter scales. (If this will be at your offices, I'll still bring my printer. I'm like that: belt and braces).

If you're into body scanning: bring an Action Man or Barbie or a half or full sized mannequin, make sure they're clothed. All that smooth, skin coloured plastic will raise unnecessary issues. If you'll be replicating car parts, bring one, the grubbier the better, or we can spray it in washable dulling spray or chalk. If you're into macro photography of insects, bring one, make sure it's dead 😉 Architects: perhaps a doll's house or we could work on a part of the outside of the house (weather permitting). If you have a drone and can fly it well, bring it. I have a 6-meter photographic pole that may reach the top of roofs. Cavers: we could scan a small internal room of the house. Game modellers and dungeons and dragons fans: a painted toy model rather than a homogeneously coloured figure, again we can spray with chalk, but at this scale, such will add to the height of bump maps. I'll bring some soft fill-in lights for small turntable work. (Please be aware of copyright issues if reverse engineering.)
Textures may not seem important to your end goal. But they're what the photogrammetry algorithms eat! A Jackson Pollock painting is ideal, so long as it doesn't repeat. A beige brown computer case would be bad — oceans of barren lands for hungry algorithms. (Though the size and orderly flatness would be good, the paint's sheen would not.)
Water, water, every where, 
Nor any drop to drink.
Note: I once scanned a person wearing a Hawaiian shirt, thinking the brash pattern would be perfect. However, the pattern repeated front, back, collar and pocket and the model was similarly, horrifically mixed up. It baffled my brain. Only by adding coded targets and reshooting could the correct shirt shape be assembled.
Background knowledge
You should have some idea of the terminologies and techniques. We will be diving straight into the deep end. Though this is the place to plug the gaps in your knowledge and if you're a complete noob, don't worry — we all started the same. Come one, come all.
Hopefully, you'll know a good deal about Zbrush and we can natter for hours and hours like old friends. It's a powerful, perplexing application and there are more ways to remesh your imported model than you can shake a mouse at. Depending on your end use, it may not be strictly necessary to remesh to a low poly model. Perhaps Zbrush may be unused — it's possible. But, if you are a complete newbie to Zbrush, and sadly, I expect most are, I can show you a few paths that will help, no matter your end use.
Reality Capture also has great depth, if it is given good input, it'll spit out good output set with the defaults. But, the world is never perfect, I will show coping strategies for your imperfect input, tailored to your machine's power.
Optional software
Photoshop will be useful for those needing very highly accurate UVs or creative artistic flourishes. And Zbrush connects nicely with Photoshop to touch up textures. For me, this connection is invaluable witchcraft.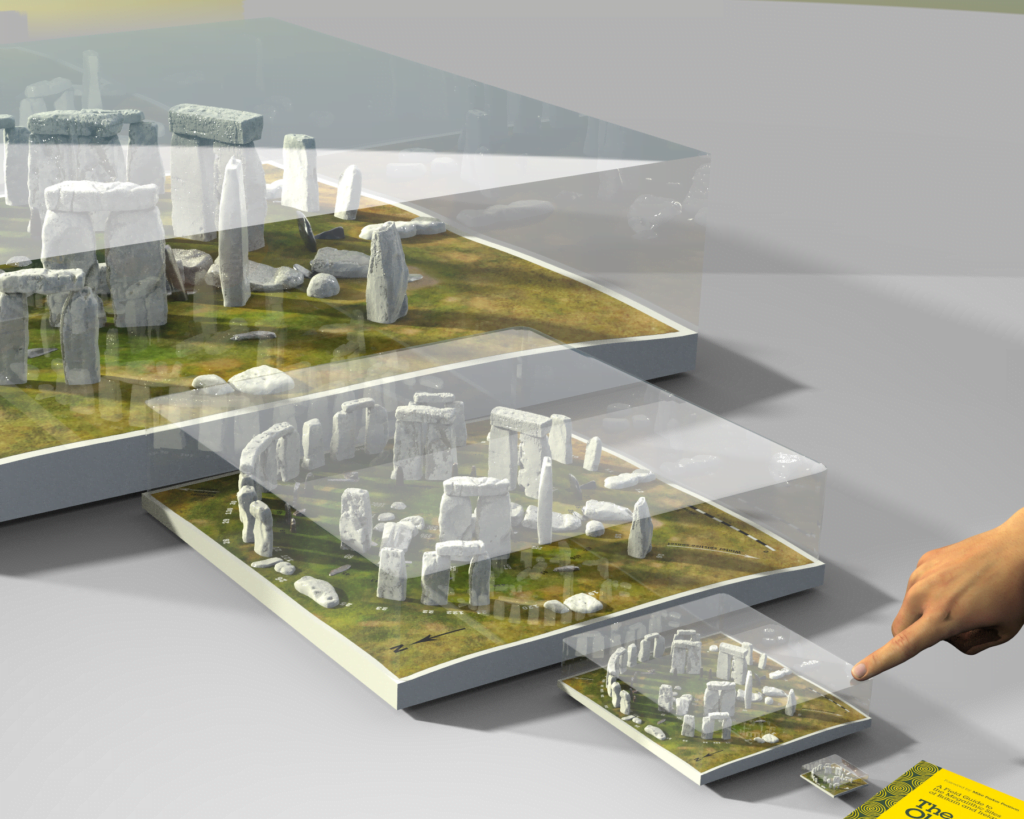 Some use RAW format images and/or pre-process to 16bit tiffs within Adobe Lightroom. I don't. I take lots and lots of jpegs. People who know say the best is jpeg for the mesh but their confused colours make non lossy formats like 8bit tiffs, or even 16bit, the best for textures. I live with some chromatic aberration, and reshoot in darker areas rather than making HDRs. Though the times I've had to preprocess, I've done this with Photoshop actions — I confess I don't know Lightroom. You'll need to balance the time taken to capture, to preprocess, to align and mesh and texture with large files to the quality you require.
Keyshot (and Keyshot Bridge) would be useful for those requiring photographic quality renderings, it connects directly to Zbrush. Otherwise, Zbrush has a great NBR (non-photographic renderer), recently and fabulously, although creatively, upgraded. Reality Capture also renders models and textured models for useable working snaps.
Aims and methodology
Whilst there is a wealth of knowledge and help scattered across the internet, this training course will give you hands-on guided experience to rapidly master the challenges of modern Structure-from-Motion. And the effective clean up of photogrammetry scans.
You'll be working separately at your own speed in the communal areas. But, we'll huddle when someone encounters a problem as we work to a solution. In this way, you will gain a greater understanding borne of over-the-shoulder experience. If you wish to work privately, in your own bedroom, that's OK, too. (If you don't want to stay overnight, you want to drive back home, that's cool, too.)
If we're at your location I'll describe many of the problems and solutions I've encountered over a vast array of jobs. In this way you'll gain from my experience without the need of a cohort.
We will be aiming to create nice, clean models with nice, clean UVs. The first principle is garbage in, garbage out. I will show you how to take good scanning photographs. With good input, your output is a breeze.
But, it never works out that way. And if you cannot go back and reshoot, I'll show you ways to fix bad input.
One month follow-up support
Condensed, packed and comprehensive the course may be, but you may forget a part, there may be outliers, awkward problems not covered by the course.
I'll run telephone and email support for those urgent issues, mental blocks and brain freezes.