Something, I'd like, on my walls. Pictures, inner and outer, of T1, T2 and T4 in full damp, winter colours. Or in bronze, rusted iron — to more clearly show the longitudinal tooling marks of the builders.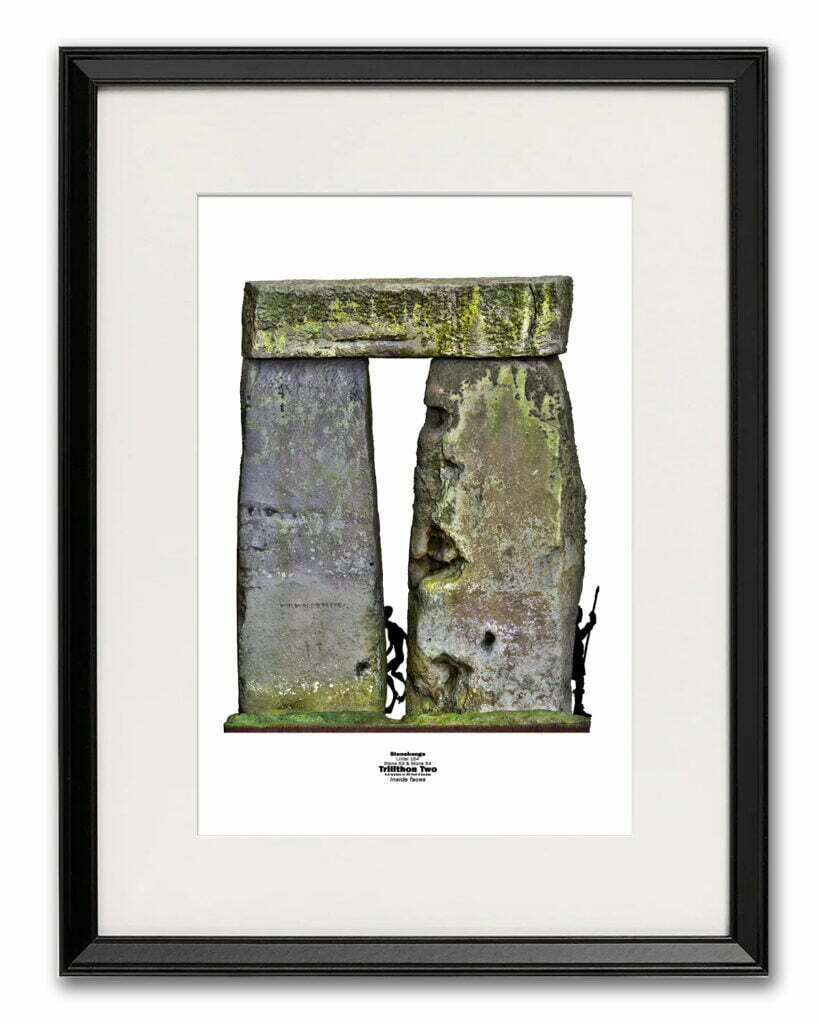 Pick and mix from a variety of life sized, scaling silhouette characters (or without any characters). A set would be 6 pictures. And, of course, I'll add in the rest of the stones over time. The outer circle's septlithon would be a landscape.
A3+, A4+ and A5+ sized giclée art prints in hyper detail. I print and sign them myself. Prints only, take to a framer or buy Ikea frames, online. Should be available off my webshop in around two months time.
So far, I've sky clad witches, druids, fairies, shamen (and sha-ladies) builders and aliens, and skeletons. I have in mind to add dragons, and Merlin with giants. Of course, there will be plain versions, too. And you'll be able to add or delete or replace the default text.

Yes, shipping to all parts of the known world.