One of the completed models I am to make is of the present view, naturally. But also two versions when it was in 'disrepair.'
One before the 1901 straightening of Stone 56 and
another version around 1902 when long wooden props were placed around the outer circle.
Untouched, but supported
Prior to the straightening of the central trilithon's only remaining upright, Stone 56, it was a natural romantic ruin with only timber scaffold on stones 6 and 7. The central horseshoe's Trilithon Four fell in 1797 and behind it, Stone 21 and its lintel fell in 1900 (all fixed in 1958). Read of the monument's repairs between 1881 – 1939.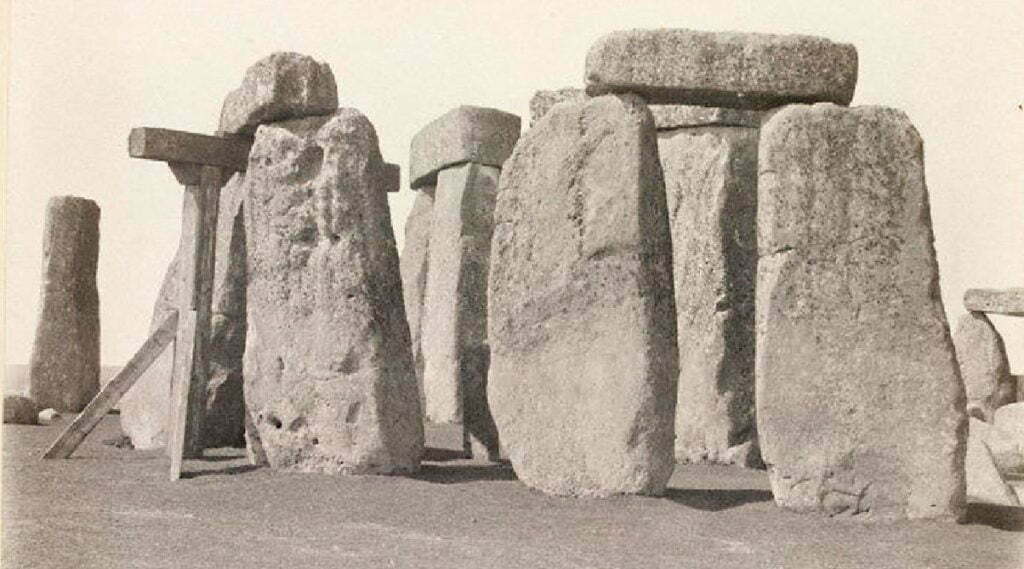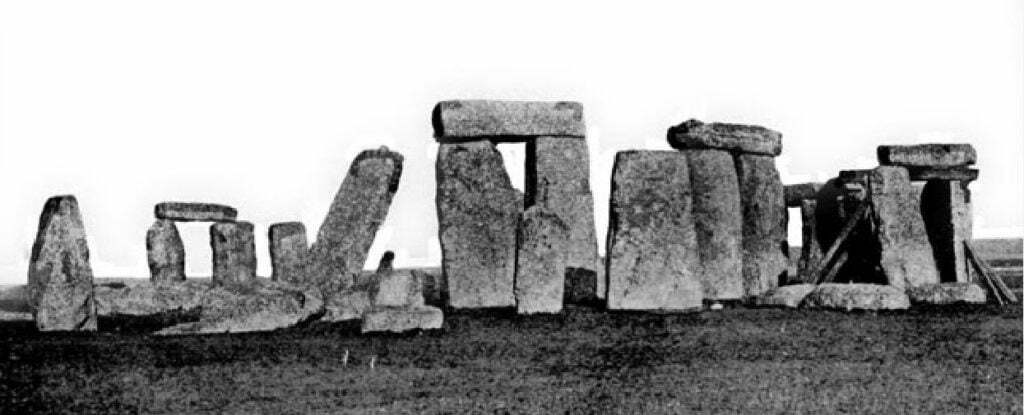 Propped
After the straightening of Stone 56 long wooden poles propped up Stone 29, 30, 1 and 2 and on stones 6 and 7. The twists in the septlithon and trilithon respectively are quite obvious, seen in the photos below.